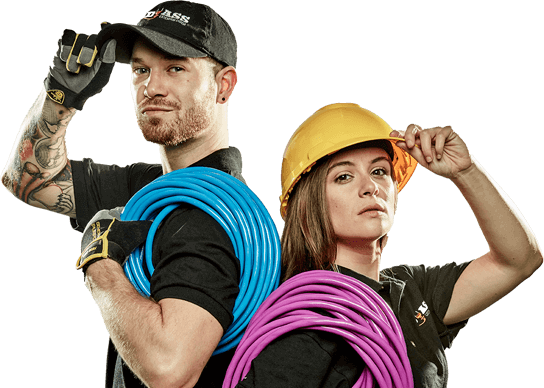 Bad Ass Extension Cords is a leading manufacturer and distributor of heavy duty extension cords, electrical plugs and connectors. Our cord products are designed for use in an industrial or commercial setting, or the construction and industrial markets.
Bad Ass Extension Cords' heavy duty extension cords and connectors are made from top quality materials. Our extension cords are high-performance and durable. We offer a full range of options for construction, industrial, and electrical applications. With our variety of products and prices, we have the perfect extension cord for any project or budget.
At Bad Ass Extension Cords, we know what you're looking for. We're not just a cord company. We're a specialist in heavy duty extension cords, plugs, connectors, wire and more. We offer low prices, fast shipping, and 100% customer satisfaction guarantee. If you're looking for the right cord for your next project, you can find it here.
About Bad Ass Extension Cords
What's a BAD ASS Extension Cord?
Flexible: 100% soft drawn, annealed, bunch stranded copper conductors guarantee maximum flexibility.
Water Resistant: Water cannot penetrate the insulation covering the copper conductors and cause life-threatening electrical shocks.
Flame Retardant: Bad Ass Cords have special jacket composition that inhibits flames and combustion.
Badass cords:
Don't weather check in direct sunlight or extreme cold.
Use plugs with heavy duty, full sized industrial brass blades, contacts and ground pins for superior electrical contact.
Have over-sized, molded strain reliefs that anchor the plugs and connectors to the cord body and keep them from separating if the cord is accidentally yanked from the outlet.
Are safety tested and rated by UL/cUL or ETL/cETL.
VISIT OUR WEBSITE  🌐 Badassextensioncords.com
Learn more at: 🔗 zigi.be/badass